Day 1 :
Keynote Forum
Misdiagnosis Association & Society, USA
Time : 09:30-:10:15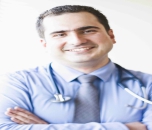 Biography:
Pooya Khan Mohammad Beigi is a Clinical Research Fellow at the Child & Family Research Institute affiliated with the University of British Columbia, Canada and the President/Owner of the NWM Medical Clinic, Canada. He is also the Founder/CEO of Misdiagnosis Association and Society, USA and Founder/CEO of Father Medical Charity, Canada. He is the author of several books in the medical field including Acrodermatitis Enteropathica: A Clinician's Guide (2015), A Clinician's Guide to Mycosis Fungoides (2016), A Clinician's Guide to Pemphigus Vulgaris (2016), A Clinician's Guide to Psoriasis (2017) and A Clinician's Guide to Alopecia Areata (2017).
Abstract:
Psoriasis is a common chronic skin disorder, characterized by papules and erythematous plaques with silver crust. Most cases are not severe enough to affect the individual's overall health and are often treated on an outpatient basis. This disease also has different comorbidities being assessed and explored that can have a more serious impact on the patients' health. The treatment of this disease could also have significant adverse effects. The aim of this study was to examine the brain and neurological diseases accompanying psoriasis. This retrospective descriptive study was conducted in Razi Hospital in Tehran. After extracting codes of all patients suffering from psoriasis, all medical records with final diagnosis of this code from April 2012 to March 2015 were extracted from archive of Razi hospital. Necessary parameters for the study were obtained from the medical records. Due to the retrospective nature of the study, the missing data was obtained by calling the patients. Data was transferred to checklists designed on study parameters and were then analyzed by SPSS software version 16. One case of meningitis, two cases of seizure, four cases of diabetic neuropathy, tingling with cyclosporine, one case of headache and CVA were observed. There was also one case of Down syndrome as underlying disease. Smoking was significantly associated with longer disease duration (p=0.043). The current study could not significantly associate neurological complications and neurological diseases with psoriasis and various factors associated with the disease. Interestingly, smoking prevalence was significantly higher in cases of psoriasis with a longer duration than shorter cases.
Psoriasis - A Multi Organ Disease | Psoriasis - Classification | Complications in Psoriasis | Psoriasis and Psoriatic arthritis | Psoriasis: Diagnosis and Treatment
Chair
Andrej Petrov
Clinical Hospital Acibademsistina, Macedonia
Co-Chair
Venuprasad Poojary
Baylor Research Institute, USA
Session Introduction
Hacettepe University, Turkey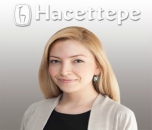 Biography:
Sibel Dogan is currently an Assistant Professor at the Department of Dermatology and Venereology, Hacettepe University, Faculty of Medicine, Turkey.
Abstract:
Psoriatic arthritis (PsA), enthesitis and/or soft tissue swelling accompany psoriasis in 10-30% of all psoriatic patients. Early recognition of PsA is crucial since it is a serious disabling comorbidity with irreversible complications. Patients who admitted to the outpatient clinic of Hacettepe University Department of Dermatology between March 2014 and 2015 with plaque psoriasis lacking any prior PsA diagnosis were enrolled for this study. Demographic data, previous treatment history, laboratory parameters and physical examination of the patients were collected. All patients were examined by the same physician with a rheumatologic questionnaire that consists of five questions about any accompanying rheumatologic complaints. All patients who had at least one positive answer were consulted with the department of rheumatology of the same center. 223 patients were included, 58% (n=129) were male and 42% (n=94) were female. Mean age of the patients was 43.46±14.31 years. Mean PASI score was 12.66±9.89 SD. The most common complaint detected by the questionnaire was myalgia/arthralgia at rest in 28% (n=62) of the patients. 30% (n=69) of the patients were consulted to rheumatology for a positive answer on the questionnaire and 24% (n=53) of the patients were evaluated by a rheumatologist. 51% (n=27) of the evaluated patients were diagnosed with a rheumatologic disease which were PsA in 40% (n=21), sacroileitis 6% (n=3) and ankylosing spondylitis in 4% (n=2). The improvement of dermatologist's skills about suspecting, questioning and examination of PsA symptoms is crucial to provide early diagnose. This study concludes that a standard rheumatologic questionnaire efficiently helps dermatologists to predict PsA in psoriatic patients.
Dr Anchala's skin clinic, India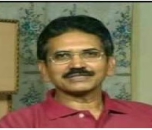 Biography:
Anchala Parthasardhi has completed his MD in Dermatology from Guntur Medical College, Andhra University, India. Currently he is working as the Director of Anchala's Skin Institute, Hyderabad, India. He has worked as the Head of Department of Dermatology at Image Hospital and successfully guided DNB students in dermatology. He has presented more than 20 papers in national and international conferences and published more than 5 articles in PubMed indexed national and international journals.
Abstract:
Background: The concepts of clinical trial efficacy and real-life effectiveness are both important aspects of clinical decision making. Systematic assessment of real-life effectiveness can lend an evidence-based premise for individualization of treatment options. Real-world data on the anti-psoriatic effectiveness of Itolizumab is relatively scanty.
Aims: The specific aims of this study were to assess safety and efficacy of Itolizumab therapy in patients with moderate to severe chronic plaque psoriasis.
Methods: A retrospective analysis was conducted at three Indian centers between January 2014 to January 2015 to evaluate the long term safety and efficacy of Itolizumab in patients with moderate to severe chronic plaque psoriasis. At these three centers, 135 patients were prescribed Itolizumab in a dose of 1.6 mg/kg every 2 weeks for first 12 weeks followed by 1.6 mg/kg every 4 weeks up to 24 weeks. The study assessed treatment compliance, improvements in PASI scores and DLQI scores at week 12 and week 24 along with safety and tolerability assessments. Statistical analysis involved descriptive statistics and paired t-test.
Results: Out of the 135 patients in the study, 40 (29.62%) received Itolizumab for 12 weeks and 23 (17.03%) patients completed the full Itolizumab regimen. The mean percent change in PASI scores at week 12 and week 24 was 75.16 (p<0.001) and 86.52 (p<0.001), respectively. Furthermore, the mean percent change in DLQI scores at week 12 and week 24 were 60.19 and 82.72, respectively. Adverse events were generally of mild to moderate severity.
Limitations: Although Itolizumab therapy is safe and associated with significant improvements in PASI and DLQI scores, compliance to full treatment regimen is around 29.62%. Reasons for this low-compliance are not clear and may need additional studies.
Conclusions: Itolizumab is associated with significant improvements in PASI and DLQI scores after ≥12 weeks of treatment. Only about 29.62% and 17.03% patients completed week 12 and week 24 visits respectively. Considering that adverse events were generally of mild to moderate severity, factors other than safety may be contributing to adherence. Understanding these factors may help tailor treatment plans that ensure appropriate adherence.
SS Institute of Medical Sciences & Research, India

Biography:
Shruti Kakar is currently working as a Post graduate student in the Department of Dermatology. Her compassion and ability to take care of the patients make her stand out from her peers. Her strong foundation at Lady Hardinge Medical College, New Delhi has paved the way for a great clinician.
Abstract:
Statement of the Problem: Acne is a chronic inflammatory disease of pilosebaceous glands. It is known to occur in adolescent age group suggesting a hormonal influence. Recent studies have also implicated the role of diet in the pathogenesis of acne. Although a common disease, it is a known cause of distress and depression if left untreated. Since it has a multifactorial causation, the knowledge, attitude and practices regarding acne hold a major significance in the etiopathogenesis and outcomes of acne patients. Our study was conducted to peek into the psyche of Indian patients regarding acne and thus trying to improve the compliance and practices regarding acne.
Methodology & Theoretical Orientation: The study was conducted between January 2016 to April 2016 in Skin OPD of SS Institute of Medical Sciences and Research Centre, Davanagere, Karnataka. 30 patients having acne lesions with 30 age- and sex-matched controls were taken for the study.
Findings: Most of the cases were between 15-24 years of age (73.33%). Majority were females (53.33%). The study showed that 60% of cases and 26.66% controls had good knowledge about acne. 65.21% questions were answered correctly by cases and 47.92% questions were answered correctly by controls. 60% cases and 56.66% controls had favorable attitude towards acne. The correlation between knowledge and attitude was highly significant among cases (p value 0.001) whereas, it was significant in controls (p value 0.018).
Conclusion & Significance: Acne is one of the most common disorders not just among adolescents but is increasingly seen in older age group also. Despite being so common and very well responsive to treatment, it is a major cause of depression among patients. Many myths exist among patients. People believe in taking traditional medication and wait for spontaneous resolution leading to permanent scarring, when it could have been managed so well. As we observe in the study that knowledge, practice and attitude go hand in hand, thus improving the knowledge of public would improve the management and outcome of acne.
Clinical Hospital Acibademsistina, Macedonia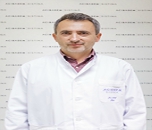 Biography:
Andrej Petrov is the Head of Dermatology Department in Acibadem Sistina Hospital, Macedonia. He is working in the field of general and esthetic dermatology. He is an Assistant Professor at University Goce Delcev Stip and Head of Dermatology Department, Faculty of Medical Sciences in Stip, Macedonia.
Abstract:
Statement of the Problem: Psoriasis is autoimmune, not contagious disease with chronic course, which appears on the skin. It occurs when the immune system sends out faulty signals that speed up keratinization of skin cells. The most common form is plaques psoriasis, appears as raised, red patches covered with a silvery white scales of dead skin cells. Psoriasis can occur on any part of the body and is associated with other serious health conditions, such as arthritis, diabetes, hypertension and depression. Psoriasis is the most common autoimmune disease in the US, 7.5 million Americans have psoriasis and 125 million people worldwide suffer with psoriasis (National Psoriasis Foundation, 2014).
Methodology & Theoretical Orientation: Diagnosis is based on clinical and/or histopathology examination which is conclusive for the diagnosis. Conventional therapy does not stop the relapses, has numerous side effects, so it is serious psychological stress for patients, who affect their quality of life and leads to impaired social adaptation. This is great challenge for developing new treatment strategies.
Findings: We followed group of 50 patients with moderate to severe chronic psoriasis in placibus. PASSI score more or equal of 12. Diagnosis was confirmed in unclear cases with histopathology HE examination. All of them received local steroid treatment combined with keratolytic and photo-therapy based on the possibility to use natural resources due to the geographic region and many sunny days. 25% of patients undergo retinoid treatment during 3 years of follow up, 25% use methotrexate as weakly dosage regiment during same follow up period. Biologics are not available in our state due to the high price and lack of insurance coverage. 2 patients develop erythrodermic psoriasis and they were switched to the other therapeutically protocol (rotation strategy). In 50% of the patients disease was stable only with local steroid treatment and photo-therapy.
Conclusion & Significance: Main stay of the treatment local steroids and climate photo-therapy are sufficient for disease control in 50% of patients with 75% improvement in Psoriasis Area and Severity Index (PASI-75). Lesions are scored on a scale of 0 to 4 for 3 characteristics: Erythema, infiltration and desquamation, weighted by the area of involvement. The lesions are scored within 4 anatomical regions: Head, upper extremities, trunk and lower extremities including buttocks. Within each of these regions, the area of involvement is scored on a scale of 0 to 6. 50% of patients need adequate (oral or biologics) treatment with other therapy options to achieve remission and symptom free disease.
Tehran university of medical sciences, Iran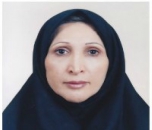 Biography:
Parvin Mansouri is currently working as a Professor of Dermatology in Tehran University of Medical Sciences, Iran.
Abstract:
Introduction: Psoriasis is an inflammatory disease of the skin. Most studies have shown a higher prevalence of metabolic syndrome (MS) in psoriatic patients. Recent studies show that liver disease especially non-alcoholic fatty liver disease (NAFLD) is also frequent in psoriasis patients.
Aim & Method: We performed a case study on 200 adult psoriasis patients. Liver dysfunction was diagnosed by elevated liver enzymes after excluding other liver diseases.
Results: The occurrence of liver enzyme dysfunction was higher in psoriasis patients than in controls (19 patients; P=0.002). Alcohol and smocking has relation with liver dysfunction (P value=0.004) and also liver dysfunction has relation with drugs therapy in psoriasis patients (P value=0.034).
Conclusion: Patients with liver dysfunction and psoriasis have more severe skin disease and are at higher risk of severe liver fibrosis than patients without psoriasis. Routine work-up for liver dysfunction may be warranted in patients with psoriasis, especially when potentially hepatotoxic drug therapy is being considered.
Iran university of medical sciences, Iran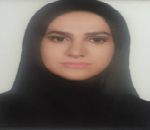 Biography:
Zahra Azizian has completed her Medical Doctor degree from Islamic Azad University of Medical Sciences. She is currently pursuing Dermatology Residency.
Abstract:
Introduction & Aim: Psoriasis is one of the most common skin diseases whose prevalence in the general population is estimated to be 1.4 to 2.9% and even greater. The type of its scalp has also a high prevalence. Using the two-drug regimen including calcipotriol+Betamethasone compared with betamethasone single drug regimen has been tested in some studies. This study is conducted aiming at comparing the efficacy and drug complications of these two regimens in the Iranian population.
Methods & Materials: 50 patients with scalp psoriasis were randomly divided into two groups. One group of patients was administered with simultaneous Betamethasone+calcipotriol (B+C) and the other group with betamethasone. Clinical status of patients before the treatment and at weeks 2, 4, 6 and 8 after initiation of the treatment was compared and evaluated in both groups based on the TSS, IGA and PGA criteria.
Results: 27 patients (54%) were in group B+C and 23 patients (46%) were in group B and also 30 (60%) patients of the whole were male patients and 20 patients (40%) were female. The intensity of the clinical symptoms is significantly better in group B+C compared with group B by beginning of the treatment and of the first assessment (second week). Furthermore, patients of group B+C reaches a better quality level compared to the group B. Comparison of the basic TSS and TSS of eight week show that significant difference is seen between the two group after termination of the treatment (p=0.004) and within the two TSS groups (p=0.003). Average complete treatment time in group B+C is about 5 and in group B is about 7 weeks that in group B+C, this average time is significantly less. Furthermore, this study shows that in both groups after the fourth week through the fifth week, no significant change is seen in the number of those treated individuals.
Conclusion: The result of the present study revealed that two-drug treatment is a reliable and low-complication method compared with the single-drug regimen and has much more effective and faster treatment efficacy.
Biography:
Mona Abbas Maatouk has completed her MBBCh in 1990, MSc in Dermatology & Venereology in 1994 from El-Azhar University and her MD in Dermatology & Venereology from The Medical Council, Amman, Jordan in the year 2005. She is the Consultant and Head of Department of Dermatology & Venereology in King Fahd General Hospital, Jeddah, Saudi Arabia. She has many researches in El-Azhar University in Cairo, Egypt and supervised many researches in dermatology in Saudi Council Health Specialties journal. She is also a Member of Saudi Council for Health Specialties Dermatology Residency Program.
Abstract:
Psoriasis is a chronic inflammatory systemic disease associated with multiple comorbidities such as obesity, HTN, hyper-metabolic syndrome and dyslipidemia. It is a widespread dermatologic disease occurring in both genders and all age categories. Many such cases were faced, the first most important case is a male aged 26 associated with HTN and dyslipidemia. The highlight of this case is because of the multiple relapsing during treatment with Adalimumab. Several suggestions were considered before taking action. A second significant case was a 42 years old female with psoriasis involving the scalp and nails plus psoriatic arthritis and was treated with Etanercept. She developed L.P during the course of treatment and Etanercept was stopped for duration of six months and again the Etanercept was back as a treatment in this case for two years time. Another case was a female in her late thirties, the comorbidity factors in this case were obesity, HTN, arthritis and depression. In this special complicated case Adalimumab was chosen. After loading dose the case converted from Chronic Plaque Psoriasis to Pustular Psoriasis and Palmoplantar Psoriasis.
Stony Brook University School of Medicine, USA
Biography:
Elizabeth Cusick was graduated from CUNY-Brooklyn College Honors Academy in 2012 and is currently pursuing as a Doctor in Medicine (MD) from Stony Brook University School of Medicine and is also a Junior Member of the Alpha Omega Alpha Professional Society.
Abstract:
Diabetes-related foot disorders (DRFD) are among the most feared complications of diabetes mellitus. Foot and ankle ulcerations are the most common causes of non-traumatic amputations in the world. As the majority of these amputations are preventable, efforts should be directed to early detection of individuals at risk, particularly in underserved populations where people are often uninformed of the tremendous risks posed by ulcerative lesions in the feet and ankles. A population-based cohort study to assess the burden of DRFD dermatological sequale was conducted in Atahualpa, a rural Ecuadorian village, by identifying residents aged ≥40 years with diabetes mellitus using ankle brachial index to determine presence of peripheral arterial disease, foot examination to assess skin changes, dry skin, ulcerations, fissures and the Michigan Neuropathy Screening Instrument to estimate peripheral neuropathy. Ulcers of the foot/ankle and amputations (always preceded by ulcers) were noticed in 7% of participants and 60% of individuals without ulcers or amputations were at moderate to high risk of developing active diabetic foot disease. These ulcers had been previously recognized and treated in less than 20% of patients. Public health strategies directed to reduce the incidence of catastrophic consequences such as lower limb amputations, are urgently needed to improve the quality of life of millions of persons with diabetes mellitus living in these underserved populations. As a result, weekly community health workshops have been implemented in Atahualpa to educate the high-risk population about the prevention, recognition and care for dermatological manifestations of DRFD to prevent amputation.